Beverage brand bottlecap magnets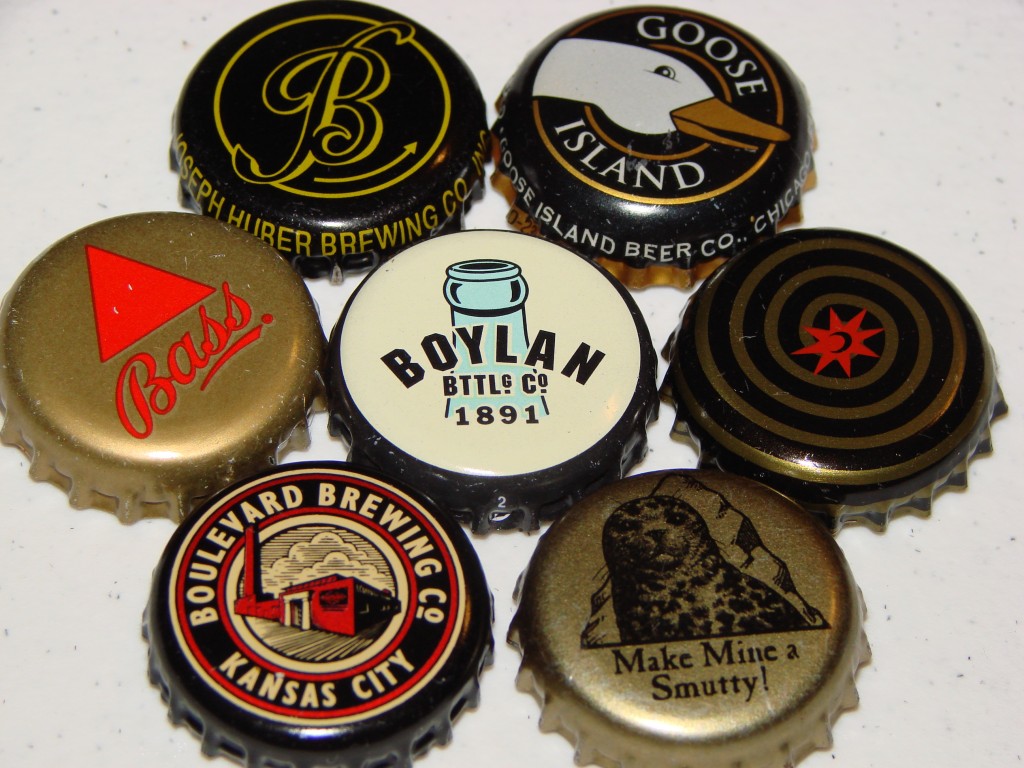 I know I already showed you how to make bottlecap magnets where there is a little picture inside the cap.
These are a little different, in that they show off the TOP of the bottlecap. Some bottlecaps are stylish, cute or colorful… or even funny/kitschy. Or maybe someone on your gift list is a big fan of a specific beverage and you'd like to highlight their taste preferences.
 What you will need for this project: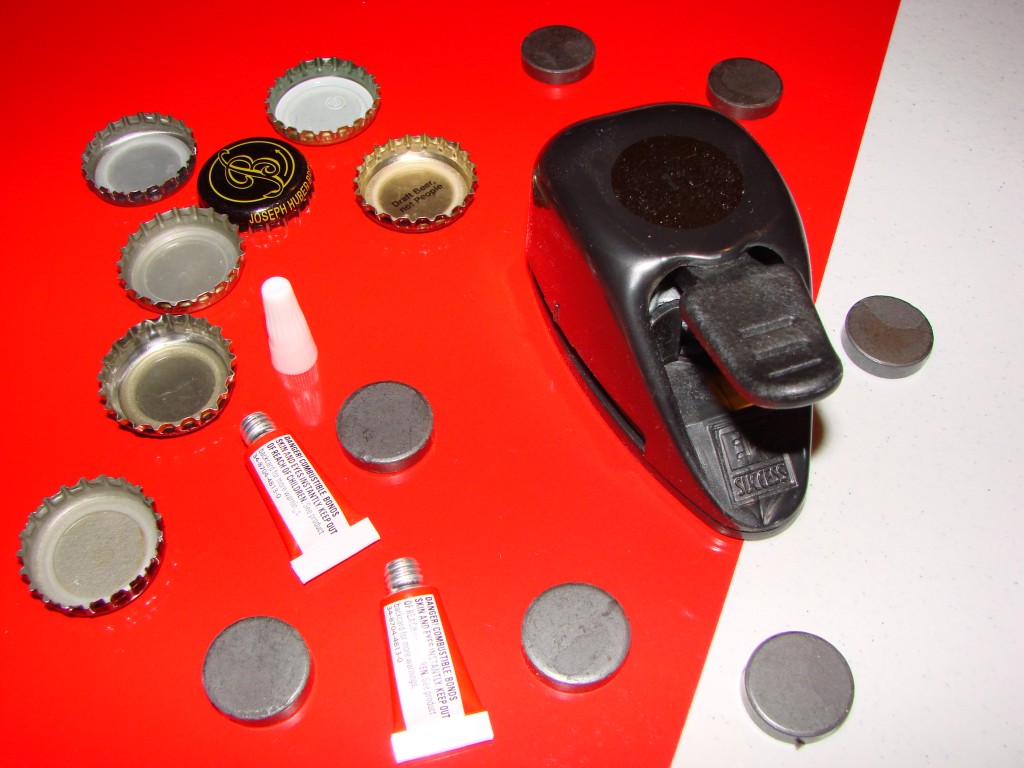 Beautiful or meaningful bottlecaps
Round magnets that fit inside the caps
Pretty cardstock (mine is a glossy red) that coordinates with your bottlecaps
A one-inch round punch
Glue gun (or other glue such as super-glue)
Start by punching circles out of the card stock. Turn the punch upside down when punching, to see exactly how the finished product will look.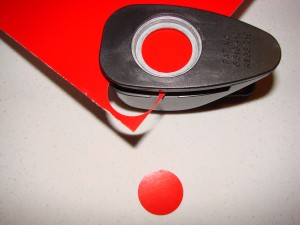 Test your magnets to make sure they are strong enough to stick well to the desired surface, but not so strong that they are hard to remove from the surface. Glue the magnets in the center of the card stock circles. Stick the magnets on the prettiest side of the circles.
Once the glue is good and dry, it's time to attach the magnets to the bottlecaps. Do NOT remove the inner plastic liner from the bottlecaps; if you are using a glue gun, it helps if the glue melts the liner a little.
Put a good-size glob of glue into the middle of the bottlecap.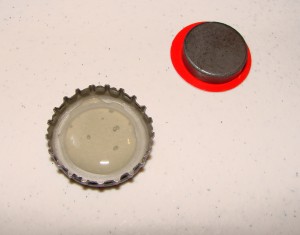 Wait a few seconds, then press the uglier side of the circle against the glob of glue, trying to keep the magnet flat and even.
It is fine if the glue seeps up around the edges inside the cap; that will actually help it stay securely in place.
Depending on the height of the magnet, you may need to let the glue dry completely and then apply more layers of glue (before adding the magnet assembly), to build up the height inside the cap. You want the magnet to stick up above the rim of the bottlecap. Otherwise, the edges of the bottlecap may scratch and damage metal surfaces. Below is a side-view photo of one of my finished magnets, stuck to a thin sheet of metal. You can see how the height of the magnet keeps the  bottlecap well away from the metal surface.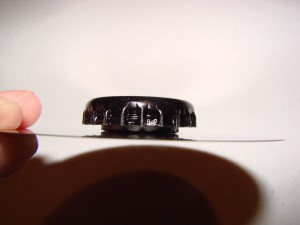 That's all there is to it! Cheers!
Related Posts :