Upcycle a Shoe Box & Old Board Games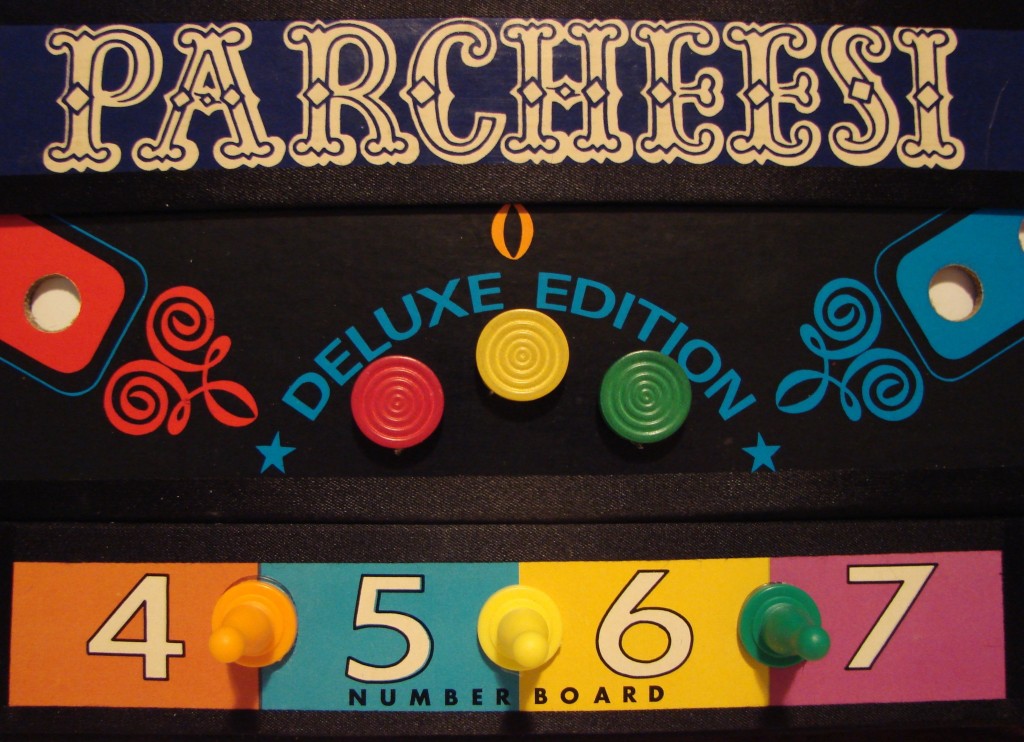 I love board games! Electronic games can be fun, too, but there is something special and intimate about playing board games, whether with family members or close friends. Even the pieces scream "FUN!" … colorful glossy game boards, clattering dice, and tokens make of plastic, wood, or metal.
It is always so sad to discover that some pieces of a beloved game have gone missing. This craft allows you to repurpose the remaining game components, turning them into a useful and uniquely decorative jewelry box. If you don't have old games on hand, try Goodwill or a recycled art supplies store.
I started with a humble shoe box.
The black and white matte exterior and the glossy black interior of this box appealed to me. But if your box is not as attractive, don't worry about it. You'll be covering the exterior with game components, and you can cover the interior with fabric or felt.
I added a drawer to my box…
…by stacking the box on top of its lid and cutting an opening in the side of the lid. I used a black satin-finish "finishing tape" to cover the rough edges. (I also used it on ALL the edges of the box, to give my box a neat and cohesive look.)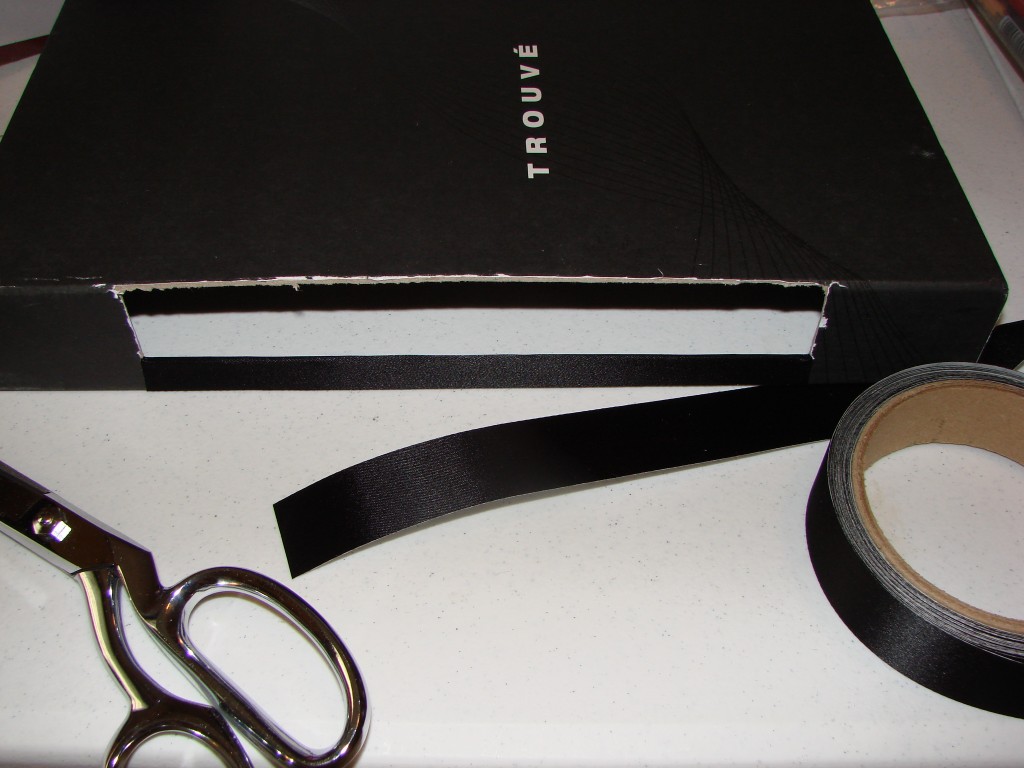 The drawer itself was the bottom half of a Christmas card box, lined with a carpet sample. (You could also use felt or fleece as the liner.)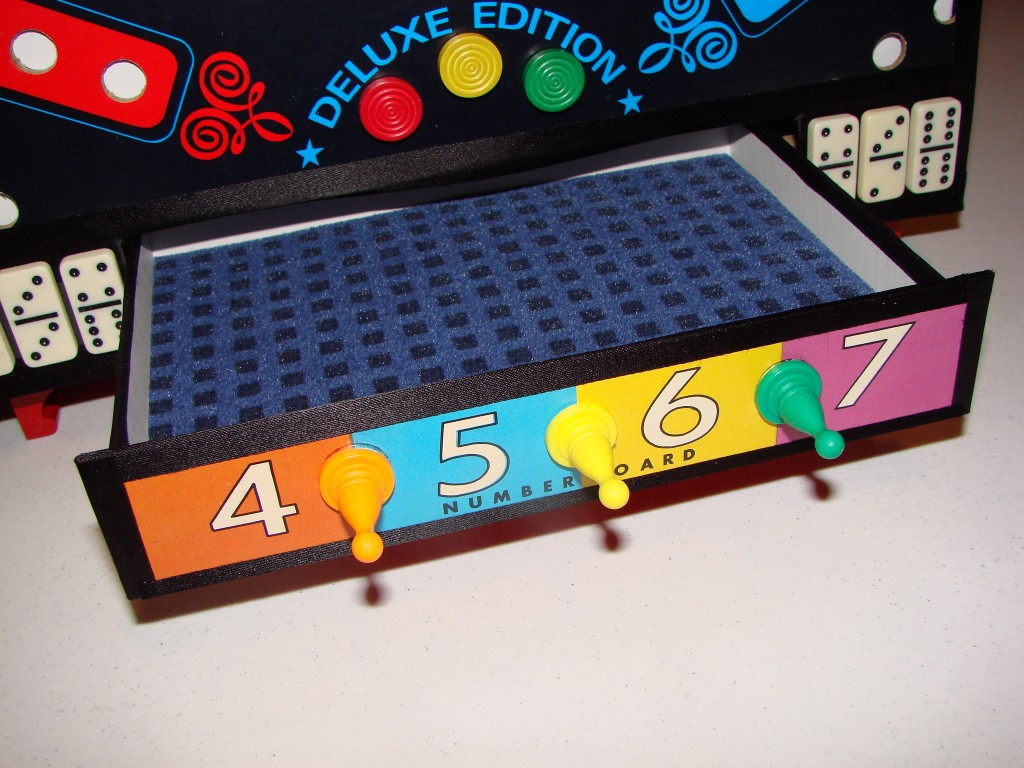 As you can see, I stuck game components to the front of the drawer. Colorful plastic tokens made great drawer knobs!
Game boards and other components decorate the box exterior.
A game-box lid becomes the new jewelry box lid. I had to cut the size a little, so that it would fit the box. (Leave it slightly loose so the box will be easy to open and close.)
The bottom (which seals up the open end of the shoe box lid) and front of the box are also game boards. The legs are game components, too, painted red.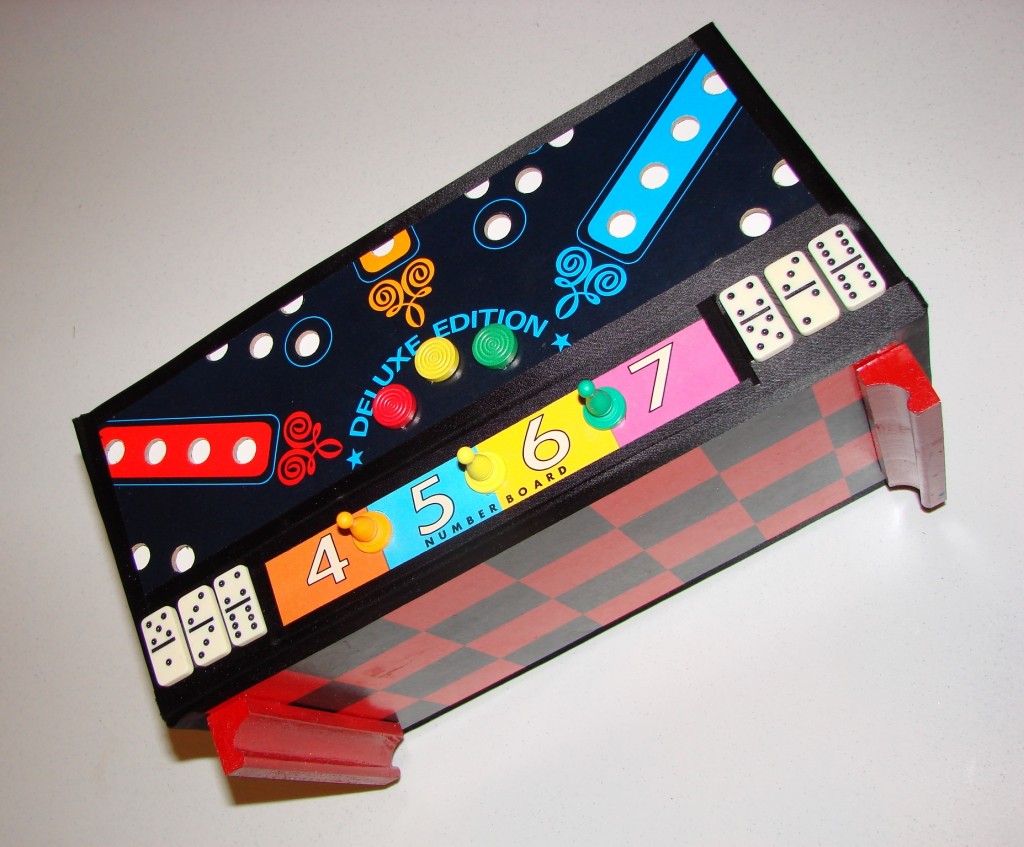 The back and sides of the box are also game boards. This is what one of the sides looks like: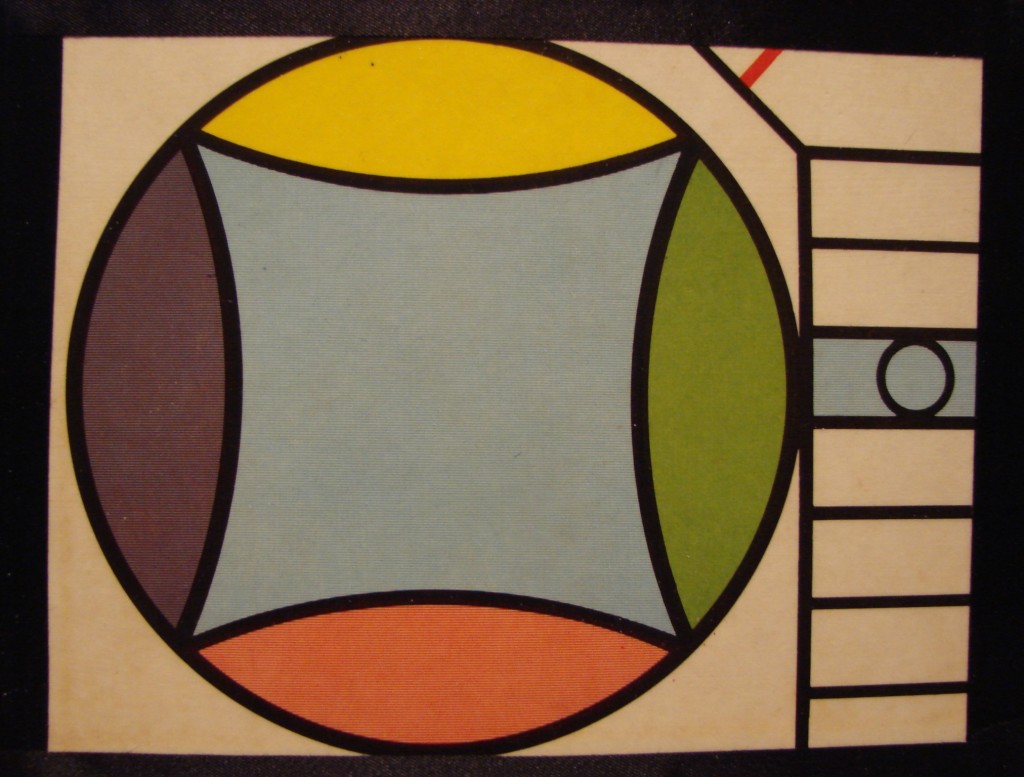 Game boards are meant to be very sturdy, and can be very hard to cut. I found it much easier to use a rotary cutter than a hand-held craft knife. Some of the older boards (like the one above) are made of uncoated paper. I brushed Mod Podge on those, to keep them crisp.
I made removable trays for jewelry.
Because the box is deep, it needed levels so that it would hold more jewelry. The lid of a stationery box was the perfect size for an inner tray.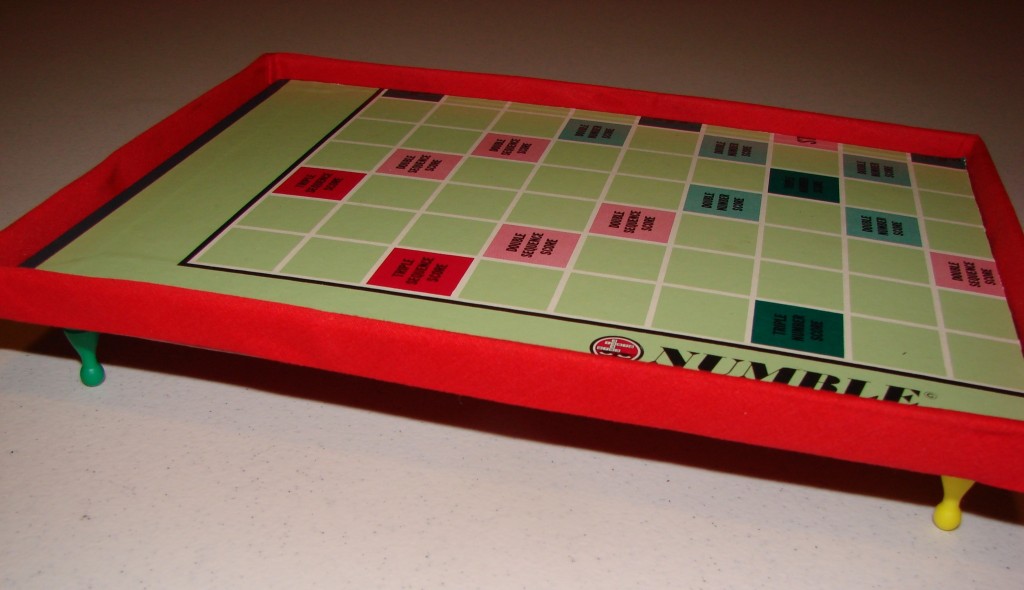 I decorated it with another game board, and attached game-token legs. It is trimmed all around with (fabric) bias tape.
A plastic tray, originally designed to hold game components, made a perfect jewelry tray, also.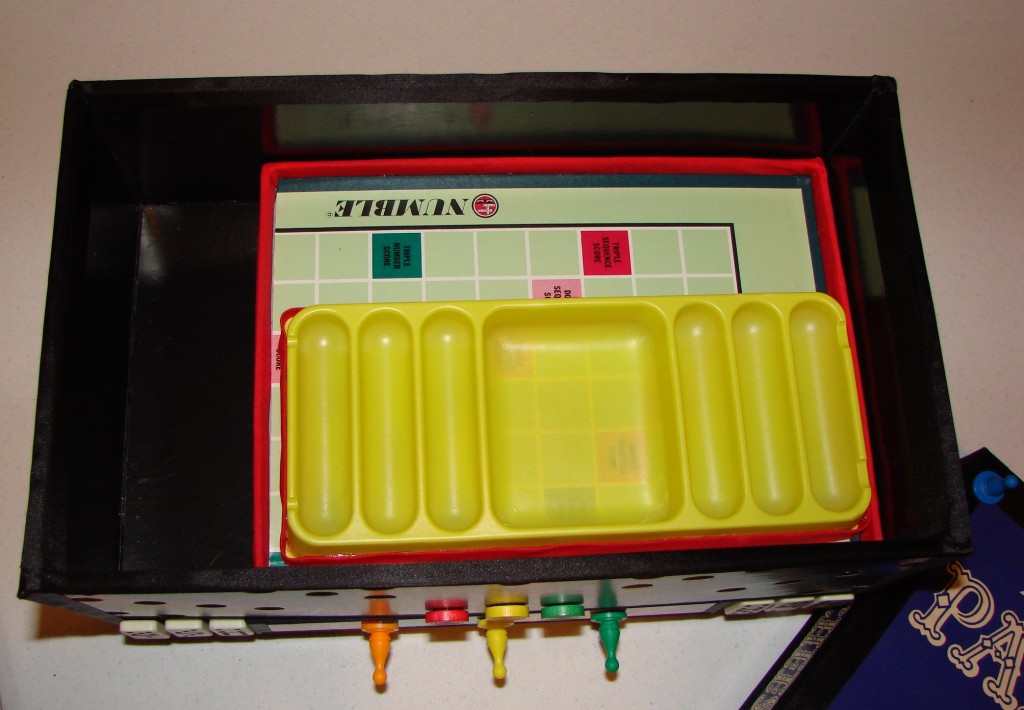 I really had a great time with this project! Here is a little game for YOU… Can you name the eight or nine games represented in my jewelry box?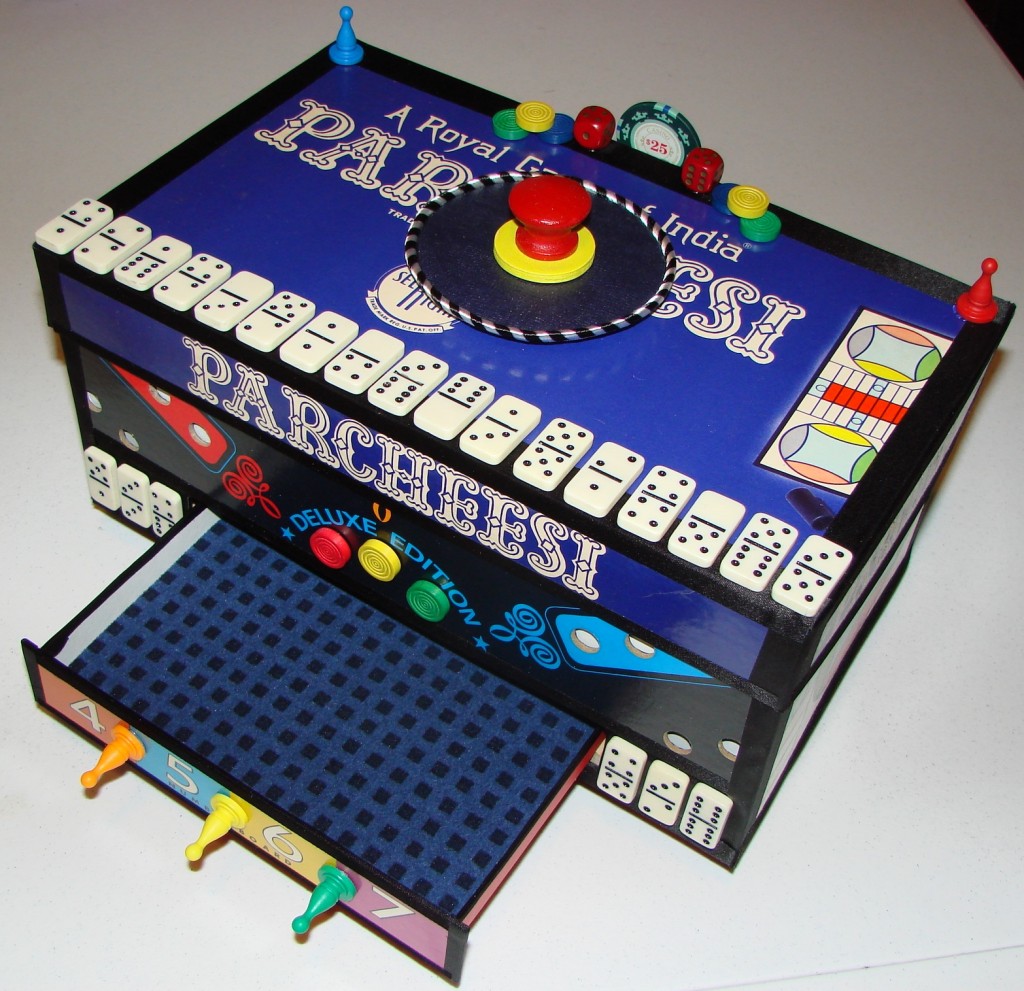 Related Posts :