Frightfully Tasty!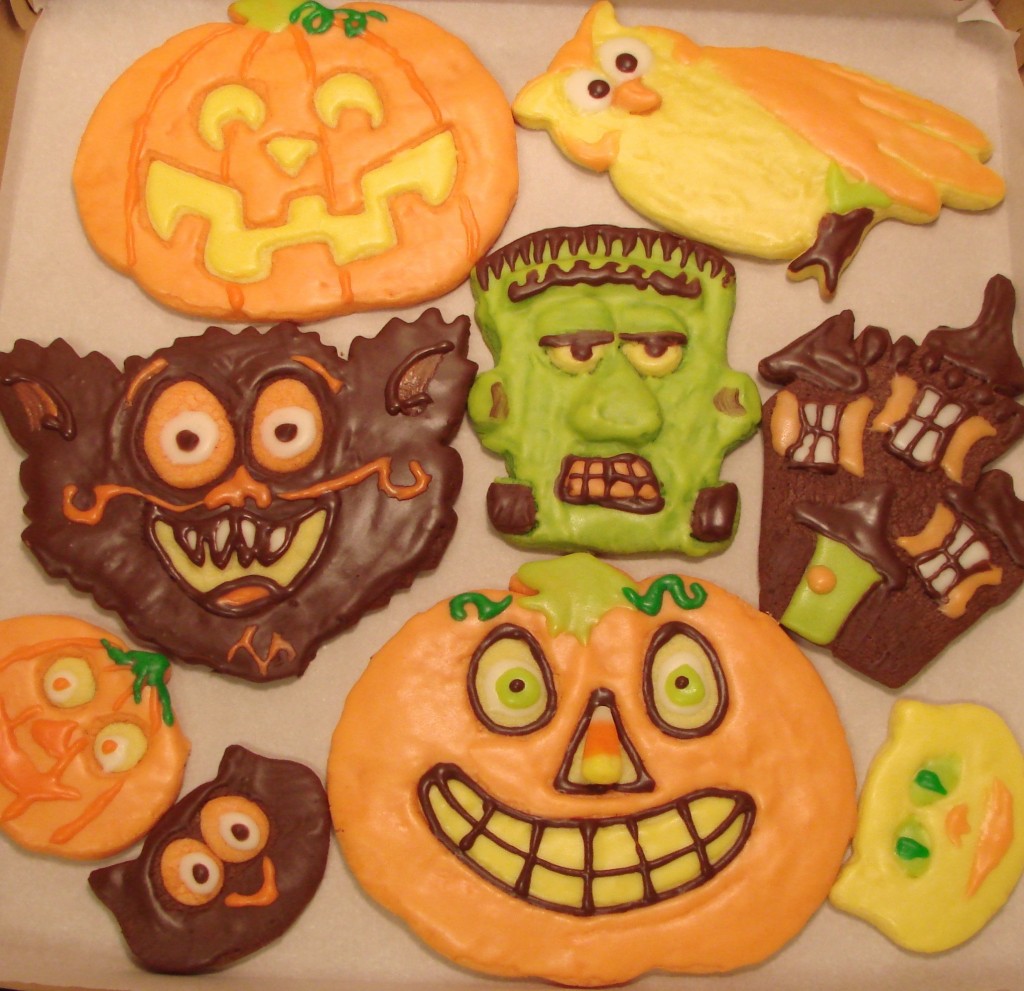 This is just a quick post to give you some ideas for ghoulish goodies.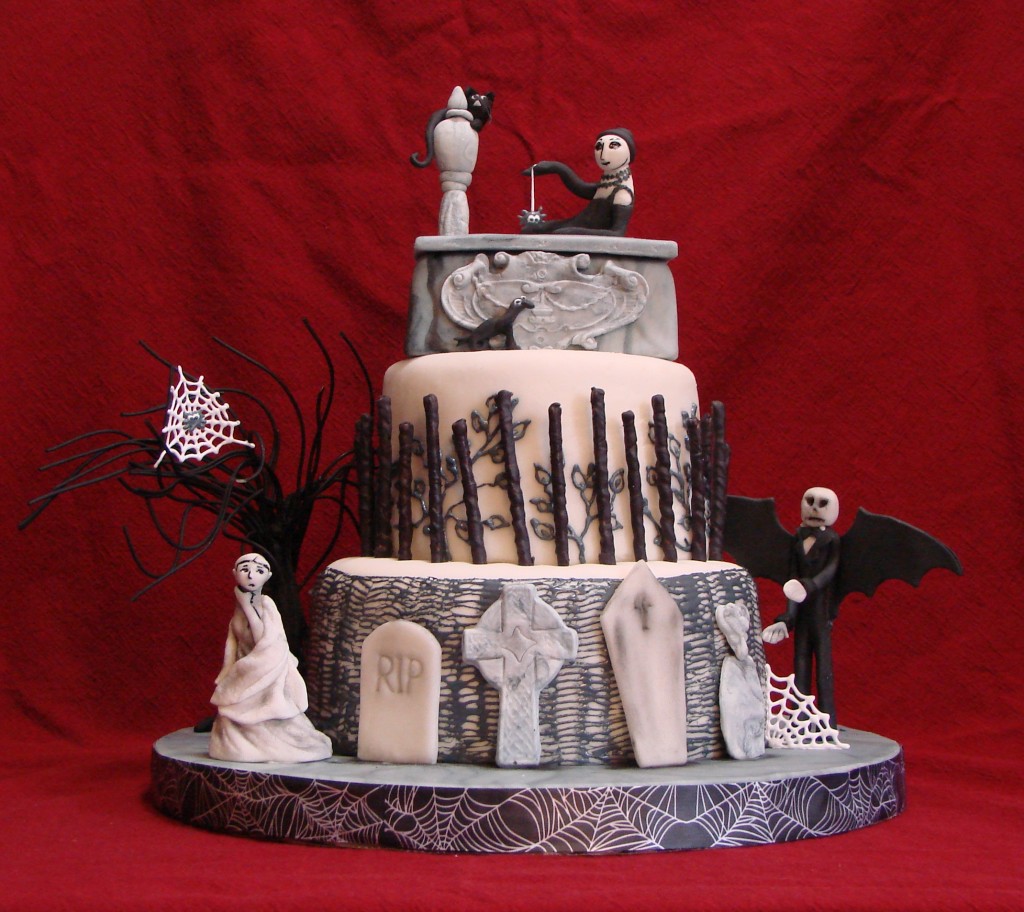 The tree in the Edward Gorey-esque scene above, above was made from spaghetti, soaked briefly in water with black food coloring. I spread it out on waxed paper to dry (it twists and curls up as it dries), and then arranged it in a blob of black fondant, which I later shaped into a tree trunk. The gray sketchy lines on the bottom tier of the cake are made from Sugarveil.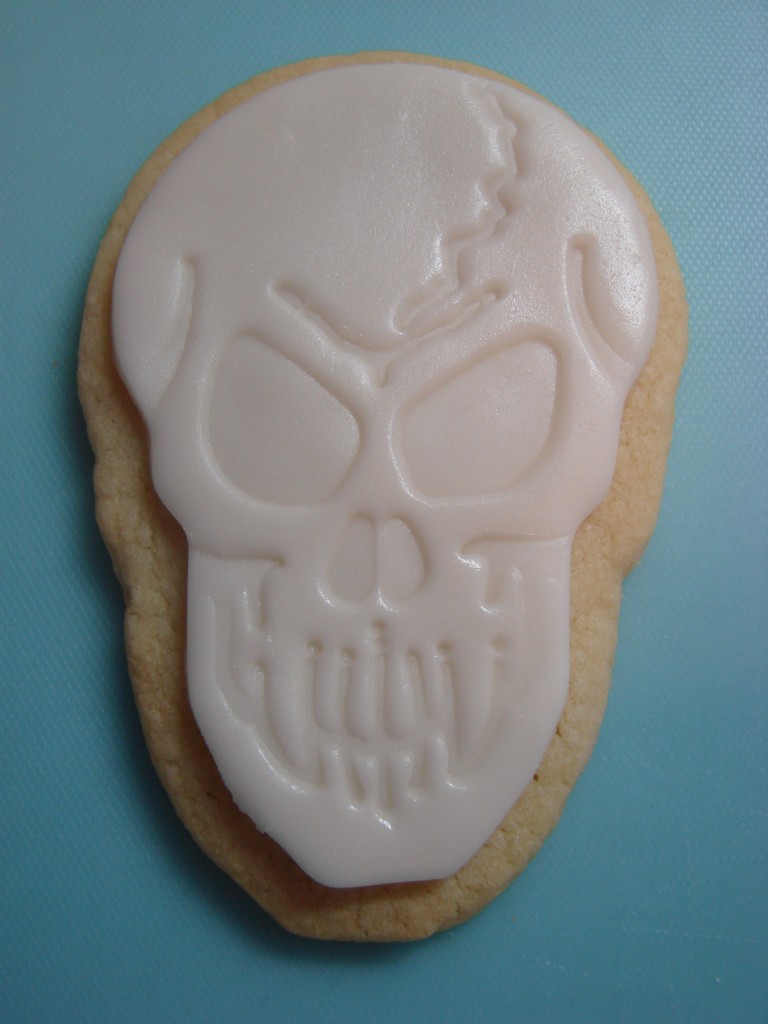 The cookie above required a vintage impression-style Hallmark cookie cutter.
Spooky!
Related Posts :