Chim Chim on the Cheap (and Quick)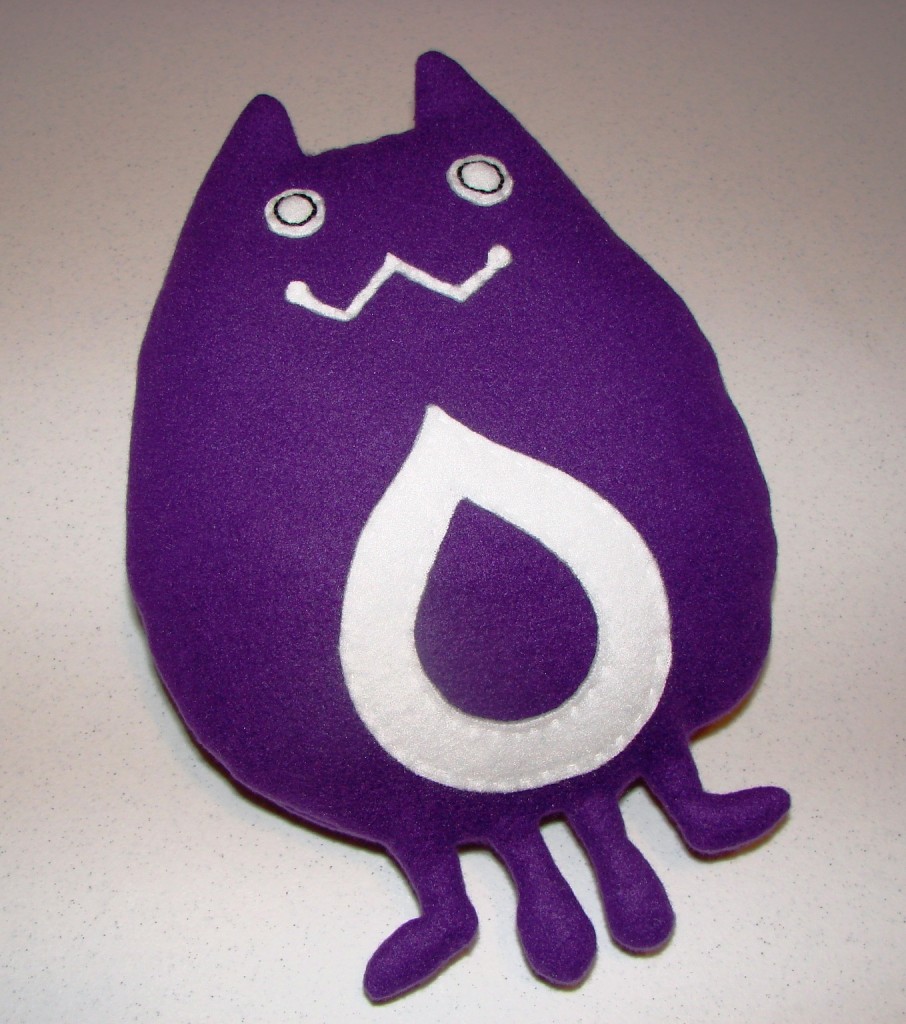 When I was a kid, we would have called this a "stuffed animal". But now, there are so many new words that people use to describe plush toys… I'm not quite certain what to call it.
Plushie?
Stuffie?
Softie?
I tried to search online for the distinctions between these, and am still unclear. On one site, someone had posted a question asking, "What is the difference between a plushie and a stuffed animal?" The only answer: "Plushies are way cuter than stuffed animals." Hmmm….
Anyway, I got a recent request to make a plushie representing a creature called a "Chim Chim" from the manga/TV/video game .hack ("dot hack"). I was able to whip up this little guy in just a couple of hours.
As usual, I forgot to take pictures of the process, but I'll tell you how I did it.
First, I printed out a picture of Chim Chim (enlarged to fill almost an entire sheet of printer paper.) Then I traced him onto a sheet of tracing paper (vellum) to create a stitching guide.
I pinned my pattern to a double thickness of fleece (roughly cut to the approximate size), and then used my sewing machine to stitch exactly on the line I'd traced, leaving about 3 inches unstitched. (That unstitched area should be on a long, straight side; I used the head area, between the ears.)
Once the shape was stitched, I cut the fleece more carefully, leaving about 1/4 to 1/8 of an inch of fabric as a seam allowance, beyond the stitching line.
The next step is to turn the plushie inside out to hide the seams… But first clip your curves (great tutorial on this at Make It and Love It) and tear away the tracing vellum.
I found it very hard to turn the Chim Chim's feet! I made the ankles almost too slender for that thick fleece to go through them. Next time I would alter the pattern to make those a bit larger.
Stuff any little bitty parts (like the feet and the ears, etc.) until they are fairly firm. The rest can be stuffed more loosely. Then use a ladder stitch to close up the 3-inch opening.
Add details, being careful to stitch only through the top layer of the plushie.
All done! Enjoy your plushie! (Or stuffie… or softie… or whatever you like to call them.)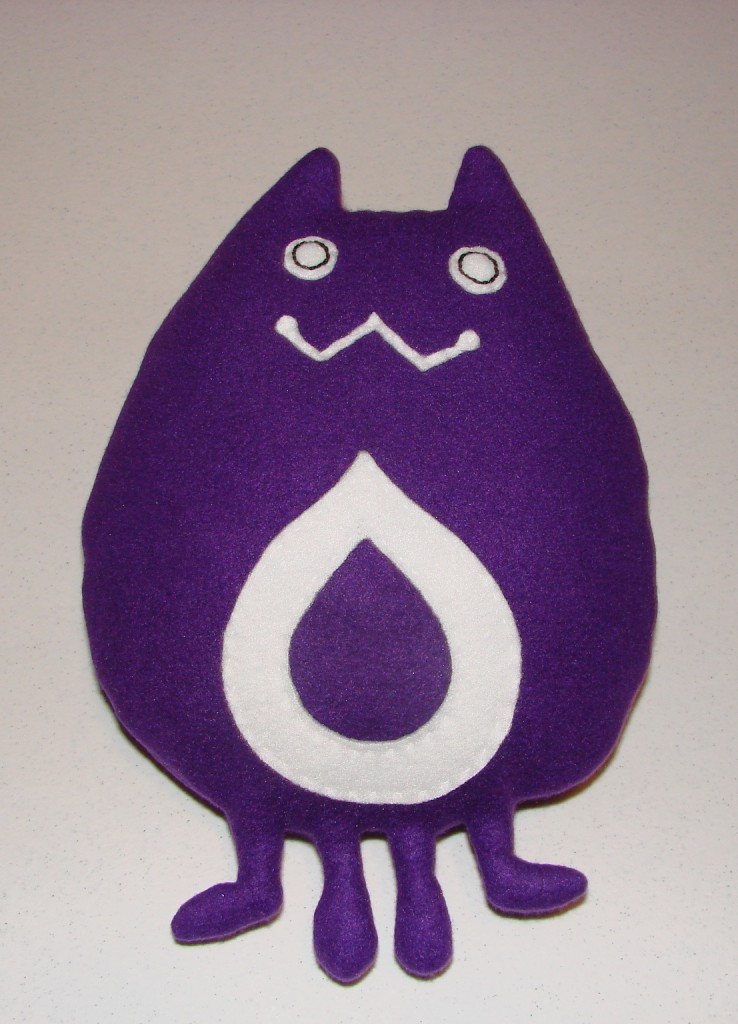 Related Posts :