Soft and Jolly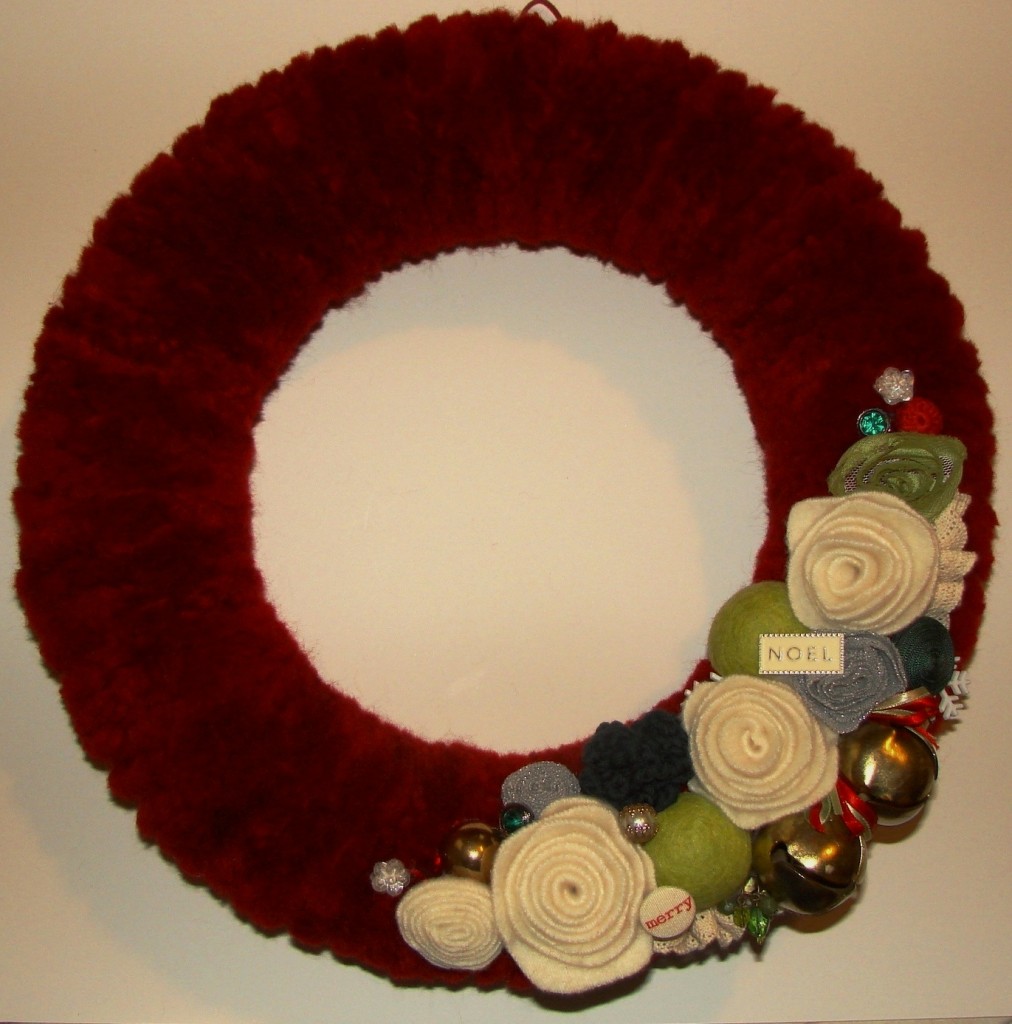 Apparently, I will not be satisfied until I have one of these yarn-wrapped wreaths for every single season and holiday! I particularly love the soft plushness of the red background on this Christmas wreath.
I used a yarn called Starbella Arctic, which has one lacy/net-like edge and one fuzzy/plush edge.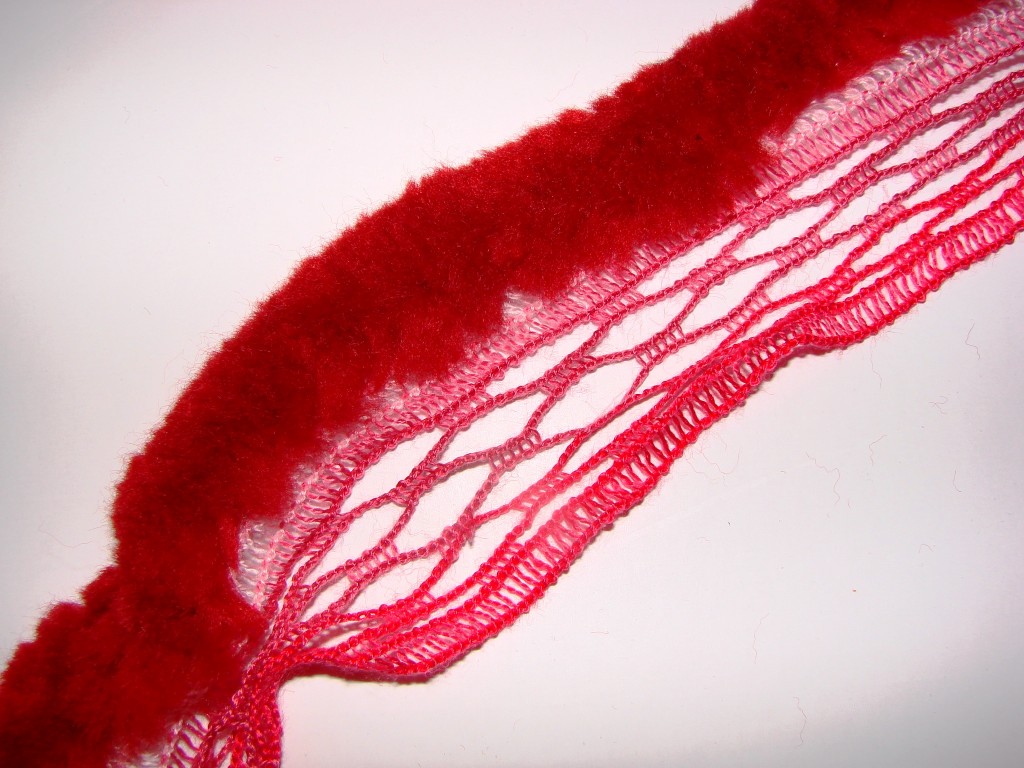 When I wrapped it around the 12-inch Styrofoam wreath form, I carefully avoided twisting, and kept the fuzzy edges lined up, covering the webby material.
Elements on this wreath include scrapbooking accents, old broken jewelry, felt balls, buttons, bells, and roses made from recycled felted wool sweaters.
I like the little "word charms"; they add a warm and cheery feeling to the wreath.
Be merry!
Related Posts :