Rabbit Wreath from Recycled Sweaters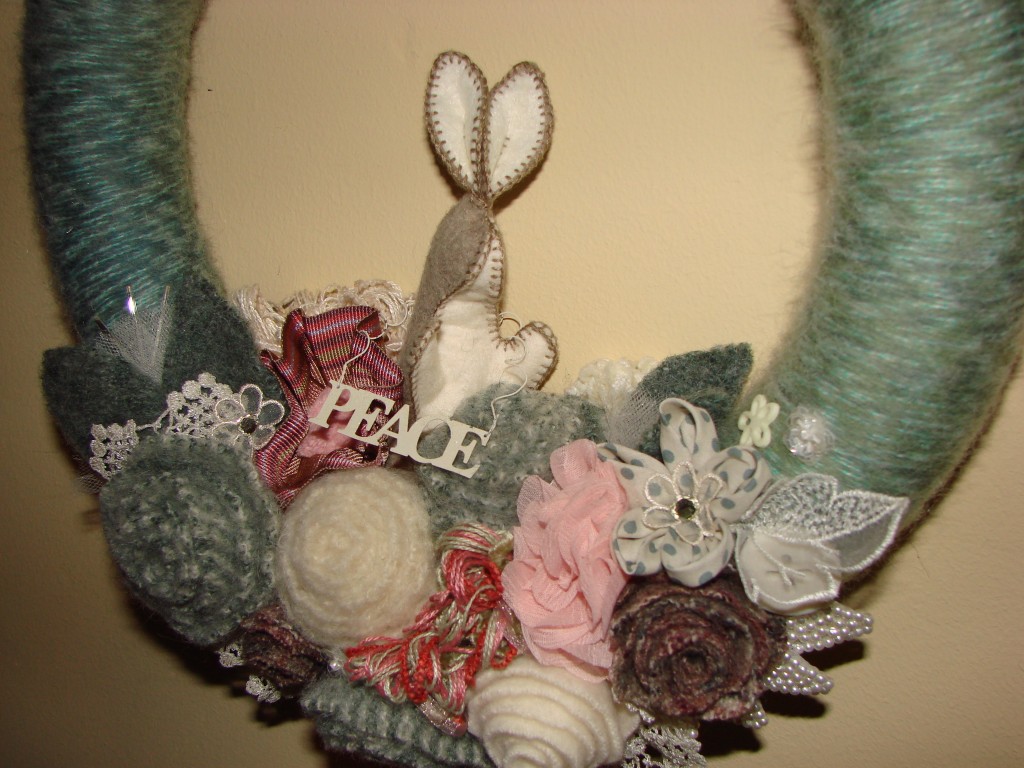 As you may know, I recently made a wool felt bunny. I couldn't decide what to do with him, so I decided to make him a home — a springtime wreath. These wreaths are so much fun to make and decorate that I cannot stop churning them out. I guess I won't be satisfied until there is one for every time of year! This one will be my Easter wreath or spring wreath. It is crammed full of flowers made from felted wool sweaters and scarves, as well as buttons and bits and bobs of various trims.
The word PEACE is made of metal and in its former life I think it was a Christmas ornament or package decoration of some kind. It makes a nice addition around the bunny's neck.
The polka-dot flower is a different type of fabric flower that I just learned to make over at Doodle Craft.
It was exciting when I found a striped sweater at a garage sale, that coordinated so perfectly with the variegated color of the yarn that I used to wrap the Styrofoam wreath form. I felted it myself in the washer/dryer, and then made the sweater roses that I have made for each of my other wreaths.
I usually put the decorative elements off-center, but this wreath is more symmetrical with the decorations centered at the bottom.
I just pinned the little bunny in place instead of gluing him, so I can take him out later if I want to do that.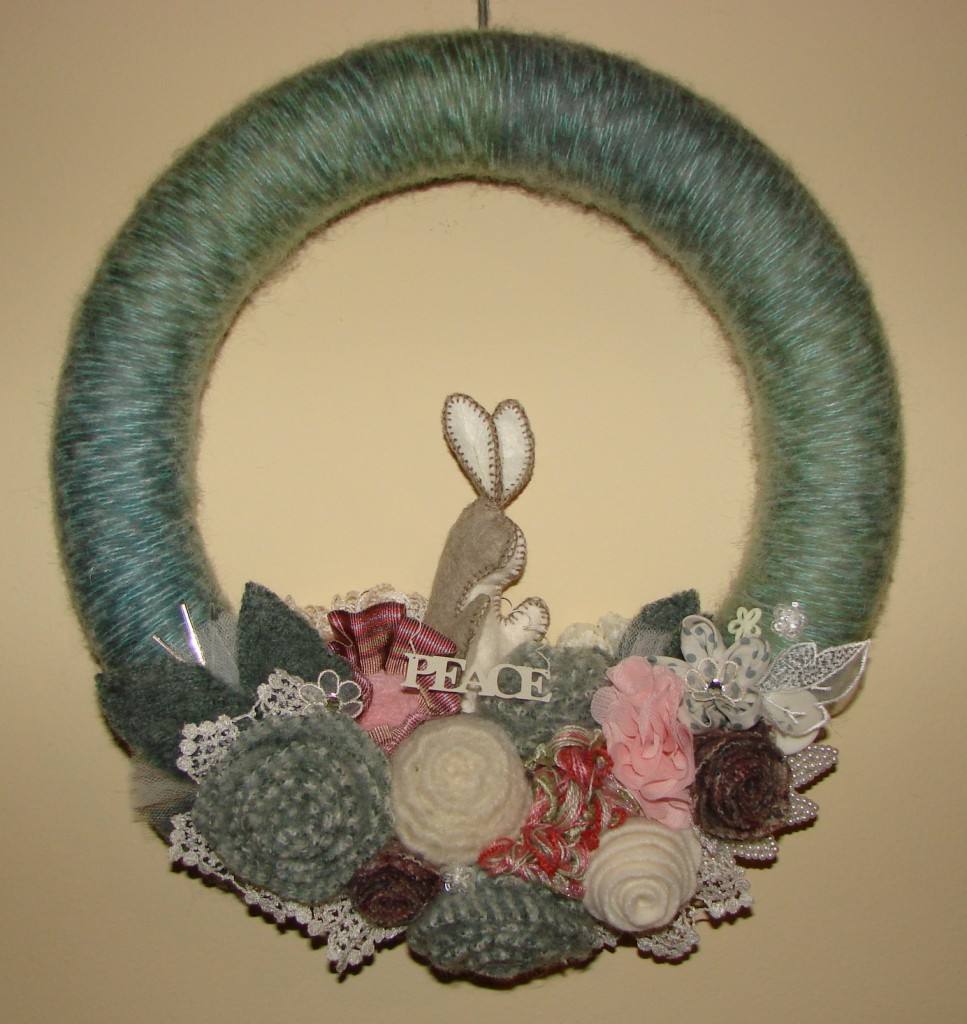 Peace out!
Related Posts :